Should brokers treat small commercial accounts like personal lines clients?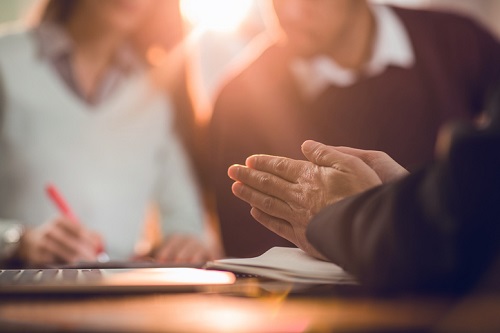 With the P&C insurance market in the middle of a soft or stagnant cycle, insurance carriers are struggling to compete on price. As commercial insurance rates continue to rise, insurers and brokers are deploying new tactics to meet customers' needs and keep them on side.  
Offering best-in-class customer service is one avenue insurance firms have been using to differentiate themselves. However, the recent J.D. Power 2018 US Small Commercial Insurance Study suggests that some carriers and brokers are being selective and aligning their service levels to expectations of account profitability. In essence, they're catering mostly to larger accounts because the revenue in play is much higher, and sometimes completely ignoring small and micro-sized accounts.  Are you needing to insurance an accounting business?  
The study notes that overall insurance satisfaction among small commercial firms has remained stagnant in 2018 from 2017 (825 on a 1,000-point scale). David Pieffer, J.D. Power's Property & Casualty Insurance Practice Lead, attributes this stagnation to deterioration in commercial insurance pricing offsetting any positive customer service changes insurers and brokers have introduced.   
"To remain competitive, insurers and brokers must accelerate their customer experience efforts, especially with respect to service interaction and price," he said. "Specifically with small commercial accounts, we found that if brokers explain rate increases to customers in person, satisfaction is 100 points higher than those who were informed via email, as they better understood the reasons why. Those simple personal touches and attention will go a long way with small commercial customers.
"This type of customer interaction is particularly relevant for smaller commercial clients because the insurance purchase is often much more personal for them. They might have budgeted for a 5% rate increase, but when they're slapped with a 7% increase, their whole budget is thrown off for the quarter or the year. A small commercial customer doesn't have the same kind of leverage with the carrier as a large commercial customer might have."
The majority of the small business world is made up of firms with 10 or fewer people – and almost half of that group is becoming home-based business. For many small commercial clients, the line between personal and commercial insurance purchases is becoming quite blurred, especially in regard to the levels of service they require from their insurance providers.
"I would encourage brokers with small commercial accounts to think about how they interact with personal lines customers and bring that same level of attention to small commercial clients," Pieffer told Insurance Business. "They can use digital tools to enhance the personal connection and keep the interaction open through any means possible.